Meet Just for the Win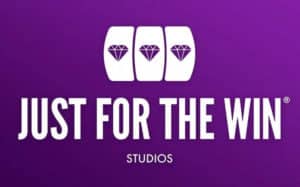 Just for the Win is one of those casino software providers that aren't at the very top but are far from the bottom of the software developer totem. The company received an immense boost from its association with Microgaming, and the story of its Swedish inventor is an interesting one.
However, we're going to look at more than just tall tales and assistance from legendary developers. We're also going to explore JFTW's games and the top crypto casinos you can play those games at. Allow us to explain more shortly after we showcase a few top Just for the Win cryptocurrency casinos today. They include:
Join Our Top Just for the Win Crypto Casinos
All You Need to Know About Just for the Win
The founder of Just for the Win originally started out as a blackjack dealer. Tiger Holmgren made have had humble beginnings in Sweden, but this creative thinker did what so many Swedish start-ups have done – he turned to gaming. Located in Stockholm and Gothenburg, Just for the Win started out in 2016 as a small-scale company. It launched its first casino games in 2017. Ordinarily, we'd have been waiting for a few years before seeing any major impact in the market from JFTW, but then something happened.
Much like NetEnt did when Yggdrasil Gaming first came along, a bigger giant took the fledgling JFTW under their wing. Microgaming entered a partnership with Just for the Win, and this allowed the small Swedish company to showcase its games on Microgaming's Quickfire platform. Impressed with their game development skills, Microgaming worked a lot closer with Just for the Win over the next few years, even trusting the company to redevelop some of its legacy games. In time, Just for the Win was able to stand on its own two feet, and it was one of the first companies to grasp the importance of the emerging Bitcoin and cryptocurrency casino market.
Just for the Win's Most Notable Features
Just for the Win is a slot developer. It doesn't mess about with RNG table games, live dealer, or instant win titles. It solely focuses on developed slots that are mobile optimized and crypto-friendly. They are particularly known for their above-average RTP rates. When it comes to fairness, there are few better indicators of great, fair game design than top RTP rates.
JFTW focuses on HTML5-developed games, and despite small beginnings with just a dozen slots in their first two years, the slot company has come in leaps and bounds, now boasting over three dozen titles. Irrespective of the modern device you prefer to play on, the currency you want to bet with, or the language you require, Just for the Win ensures that its games are as compatible for everyone as you're going to find in the online betting world.
Just for the Win's Top Crypto Casino Games
As touched on, Just for the Win only focuses on slots. It won't surprise you to learn that they don't have a specific format that they stick to when developing games. Some slots are unique and original in terms of theme. Others are conventional when it comes to paylines, and some are just downright clones of already popular games from other developers. Most software developers do this to a degree, so don't worry about that.
You can regularly find free spin bonuses and re-spin rounds in Just for the Win slots. It is not uncommon to see plenty of wild symbols, and special wilds weaved into the mix. Some games have been developed alongside Microgaming, such as Deco Diamonds, while others are wholly and solely the pure creation of JFTW. We find that the collaborative games have more of a Microgaming mark on them than some of Just for the Win's truly unique games. Both are widely available at cryptocurrency casinos, though.
Every crypto casino player will have their own favorites regarding which Just for the Win slots are the best. However, we've thrown in our opinion here. Here are the JFTW games and slots that you're simply not going to want to miss out on. They include:
Deco Diamonds
Tiki Vikings
Mega Moolah: Juicy Joker
Goldwyn's Fairies
Tweet Hearts
Just for the Win FAQs
Before you join a top Just for the Win crypto casino, be sure to make a quick note of the answers to these questions in our FAQ guide:
What Are Just for the Win's Most Popular Bitcoin Slots?
The most popular Just for the Win slots tend to be those that they have worked with Microgaming on. Deco Diamonds and Mega Moolah: Juicy Joker come to mind. However, Temple of Tut and Reel Talent are unique, original hits from this provider, alongside those listed above.
Can I Play Table Games from This Provider?
No. Just for the Win doesn't develop table games, either RNG (random number generator) or live dealer variants. It doesn't develop instant win games, either. This is a slot developer, pure and simple. Besides, there are other developers on the Quickfire open gaming platform who produce table games, including Microgaming itself.
Is Just for the Win a Fair and Safe Crypto Casino Software Provider?
Absolutely. We have no doubts at all that Just for the Win is not just a fair and safe provider but also one that is committed and dedicated to ensuring responsible gambling. Their games have RTP rates that are regularly above the 95% industry standard. Moreover, there are low, medium, and highly volatile games available, each with affordable wagering ranges and top-paying prizes. These games are about as fair as you're going to come across at crypto casinos.