Plane Crash Games Guide – Best Bitcoin Plane Crash Games
Crash in the context of Bitcoin casinos gets related to one of this sphere's original gambling games. It is hard to pinpoint when precisely these gaming products appeared online. But we can say with some degree of certainty that it was shortly after crypto dice and roulette paved the way for this sector's emergence.
Many cite Bustabit (2014) as the original crash platform, though we cannot verify this claim.
What Are Plane Crash Games?
They are your standard crash gambling picks, where the rising multiplier gets represented by a plane instead of the standard arrow or rocket. The latter used to be the go-to choice when developers/operators packaged this mechanic in games, but in recent times, planes and spacemen are slowly taking over this role.
Plane crash games work like any other title in this series, meaning a multiplier grows, and it is your job to foresee when it will stop/crash so that you can pull out before that happens and grab the multiplier value at that moment in time. Those who have not cashed out before the plane explodes lose their wagers. It is a simple and exciting way to gamble using cryptos, one of the cornerstones that laid the foundation of this section of the interactive gaming industry.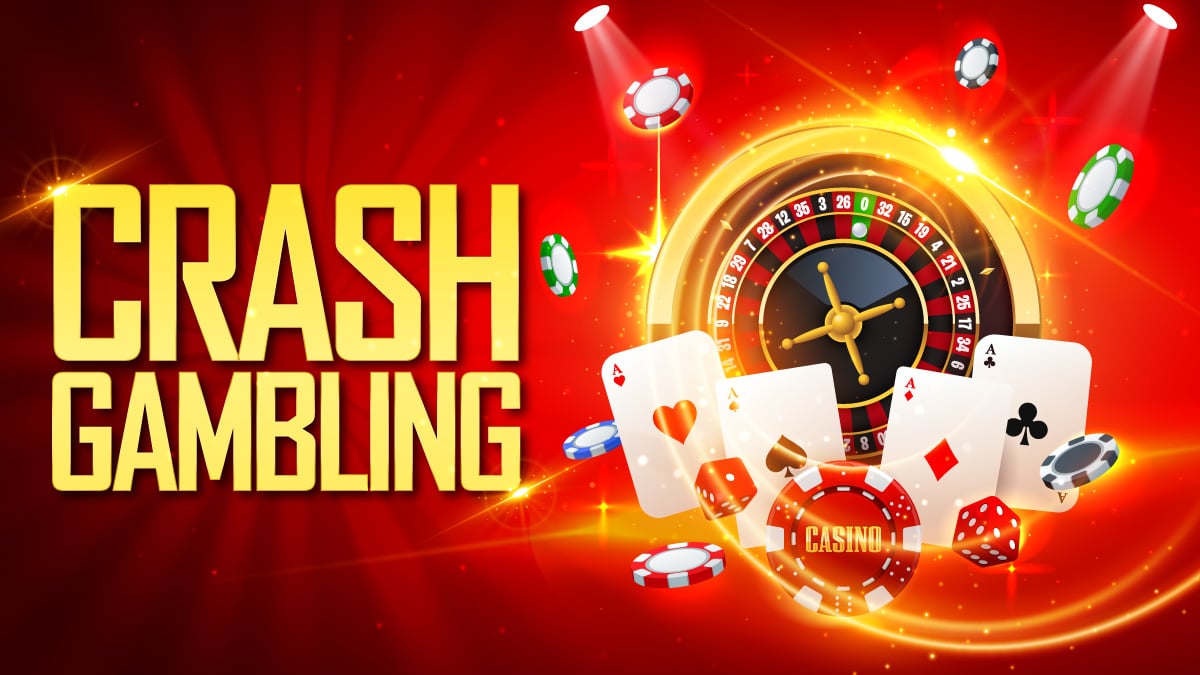 Our Top Recommended Plane Crash Games
As with most games from the provably fair genre, you have proprietary site-specific options and third-party ones. Post-2019, many developers have decided to test their hand at creating gaming products in the provably fair style. Though, not all of these have a fairness verifier. Still, when it comes to the plane crash game category, third-party titles more or less rule, and the best ones according to us, are:
Skyliner from Gaming Corps
Smartsoft's Jet X
F777 Fighter from Onlyplay
How We Pick the Best Plane Crash Games
The things we most look for in our crypto plane crash games are:
High max win.
High return-to-player specification.
Quality presentation.
Bonus features.
Unfortunately, the majority of crash games lack bonus features. Nevertheless, some have extra modes, and ones like F777 Fighter incorporate multiplier boosts and list progressive jackpots. So, it is not all about rudimentary gameplay with plane crash choices. That said, a low house edge/high RTP and sizeable max exposure setting are always our priorities, even though visual flare can affect our selection process. We admit we are somewhat biased towards games that look good.
Which Crypto Casino Has the Best Bonuses for Playing Plane Crash Games?
It is a bit hard to list out the best plane crash game bonuses, not that we do not know them, but because by the time you are reading this, they may have gotten pulled or modified. Operators often change their promotions, the amounts offered, their conditions, etc. Therefore, it is hard to give you a selection of plane crash promos that will be evergreen.
At the time of writing, we spotted that Stake, Metaspins, and Coinslotty had some terrific registration deals running, and these three platforms host some of the plane titles listed above.
Which Plane Game Has the Best/Highest RTP?
You should always play in-house crash games, whether you are in the market for plane ones or not, as these standardly have a house edge that is around only 1%, identical to the operator advantage most dice game offer.
Third-party options, by their nature, will have higher RTPs, usually in the 97% (3% house edge) region. Skyliner from Gaming Corps is probably the best choice from this batch, as its RTP is 97.37% by default, though it can range from site to site. Jet X from Smartsoft Gaming is another quality pick, as its RTP is 97%. That spec listing is also valid for Spribe's Aviator.
Can You Play Plane Games with Different Crypto Coins?
Any crypto a casino allows for depositing can get staked on a plane crash game. There should be no issues on this front. If your chosen site permits niche cryptos and, let us say, Pilot by Gamzix, there should be no problems with you making bets on this game using that form of virtual money.
How Does the Gameplay Work with Plane Crash Games?
Online crash games combine gambling and cryptocurrency investing into one weirdly delightful concoction, spiced in various ways. The concept behind all choices in this genre is the volatility of blockchain assets. The idea here is that they can reach tremendous heights quickly but also can crash and burn in a second. To play the plane variants, you must know how to select a bet size and what to do to win, which get explained below and are super simple.
How to Play
We shall take Spribe's Aviator as our example, as this is one of the most widely available plane crash titles around, frequently tied into crypto casino promo.
Each round in Aviator begins with a countdown, during which a player must select his bet size. After that occurs, a multiplier will start growing on screen, with plane animation playing in the background, one displaying a small aircraft during takeoff. When the plane flies away, in the context of this game, or crashes in the traditional one, everyone that has not bailed out by clicking the cancel button loses their wager, yet, if you bail out before the plane flies away/crashes, you get awarded the on-screen multiplier.
The awesome thing about Aviator is that you can make multiple bets and cancel them at different times, akin to betting on several fields on a roulette table.
How to Bet
In Aviator and most plane crash games, you set your bet size by clicking plus and minus buttons. There will be a betting range in play. Virtually always, in-house options will always be far larger than for developer-distributed products.
As noted, Aviator lets you make two simultaneous wagers, and it has auto-bet functions that permit you to automate your session. Most plane crash games have advanced such functions.
What Are the Key Features of Plane Crash Games?
Planes! Well, yes. Though aside from that, the high winning probability and the rudimentary gameplay are the most distinctive features of these games. It should also get noted that they seldom offer super-alluring max rewards. At least, not to the level that slots do, and most of them have no extra modes that add diversity to their gaming action.
Do Any Strategies Work with Plane Crash to Increase Winning Chances?
Settling for modest wins is the way to go. That entails bailing quickly before the multiplier reaches x1.5.
Yes, you can try to implement progressive (positive and negative) betting patterns in your plane crash gambling sessions, but we would advise against that, as it can lead you into a financial hole that you may struggle to exit.
Why Is Plane Crash Better Compared to Other Crash Games?
They are not necessarily better. In essence, they are more or less identical to other types of games in this genre if you remove their presentation façade. We will say that, for some reason, third-party crash games seem to be more widely available than their other Bustabit-like mechanic competitors.
Do Plane Crash Games Perform Well on Mobile Phones?
Absolutely. Since these titles do not boast complex graphics and lack bonus features, most are super lightweight. For instance, Skyliner from Gaming Corps is only 8.5 MB. That means that it should play smoothly even on lower-end phones.
Are All Plane Games Provably Fair?
No. Many third-party ones are not. But their fairness gets verified by independent testing agencies (TST, iTech Labs, eCORGA) that work with credible crypto casinos, like the ones we highlight in our Best Bitcoin casino table.
Can You Play Any Plane Games for Free?
That is frequently a possibility. The majority of high-end gambling sites have demo-play for all their hosted products, even their site-specific ones, games they often call their originals. Nonetheless, a few hubs we have reviewed do not have this option (fun credits) activated from their in-house provably fair gaming picks.
Video of Plane Gameplay
Summary
We don't know about you, but we love crash crypto gaming. If you do too, then plane crash titles will definitely tickle your fancy. There are around a dozen third-party ones and many proprietary choices from this subcategory. Undoubtedly, the most famous ones on the market right now are Aviator and Skyliner, but we recommend playing in-house options if you can find them. Veteran gamblers know that low-house edge games are the way to go if one hopes to profit, and that is what provably fair plane crash games provide.