No KYC Casinos – Why Is Having No KYC Process a Good Thing?
If you've played in the online casino world for any length of time, you will undoubtedly be aware of the KYC process – the process that requires you to verify your identity. However, while there are very good reasons why casinos choose to implement these verification steps, there is also an entire group of casinos that don't. These are known as "No KYC Casinos".
Join Our Top No KYC Casinos Today
What Is KYC?
If you're already a seasoned gambler, then you can move on to the next section. If not, you are probably wondering what the KYC process is. We're happy to explain.
The KYC step is a process whereby the online casino requires you to provide documentation that verifies certain things – namely, your identity, place of residence, and proof of payment. Ordinarily, providing such documentation takes less than 24 hours to complete the process, and when a KYC process is in place, you are unlikely to be able to withdraw (or at least unable to withdraw sizeable sums of cash) before the KYC step is taken.
Here are the three primary reasons why casinos have a KYC process in the first place:
Identity Verification
The KYC process is to ensure trust between the casino and the player. By providing a valid form of ID, such as a passport or Government-issued ID card, you are proving to the casino that you are who you claim to be and not someone else. This step protects against stolen identities (identity fraud) and underage gambling. At the same time, providing a bill or a legal letter will showcase your place of residence, proving that you "have the right" to play at the casino in the first place.
Proof of Payment
The third form of documentation is known as proof of payment. This can include a scan or photograph of your bank card, screenshots from an e-wallet, or a copy of a bank statement. This step is designed to show that you are using your own payment methods and not someone else's. It is taken to prevent theft and to protect against problem gambling and illegal payments.
Anti-Money Laundering
Finally, the KYC process protects against money laundering. By showcasing that you are using your own payment methods, you cannot deposit and "clean money". Any transactions are logged, slamming shut the window for criminal activity, such as money laundering.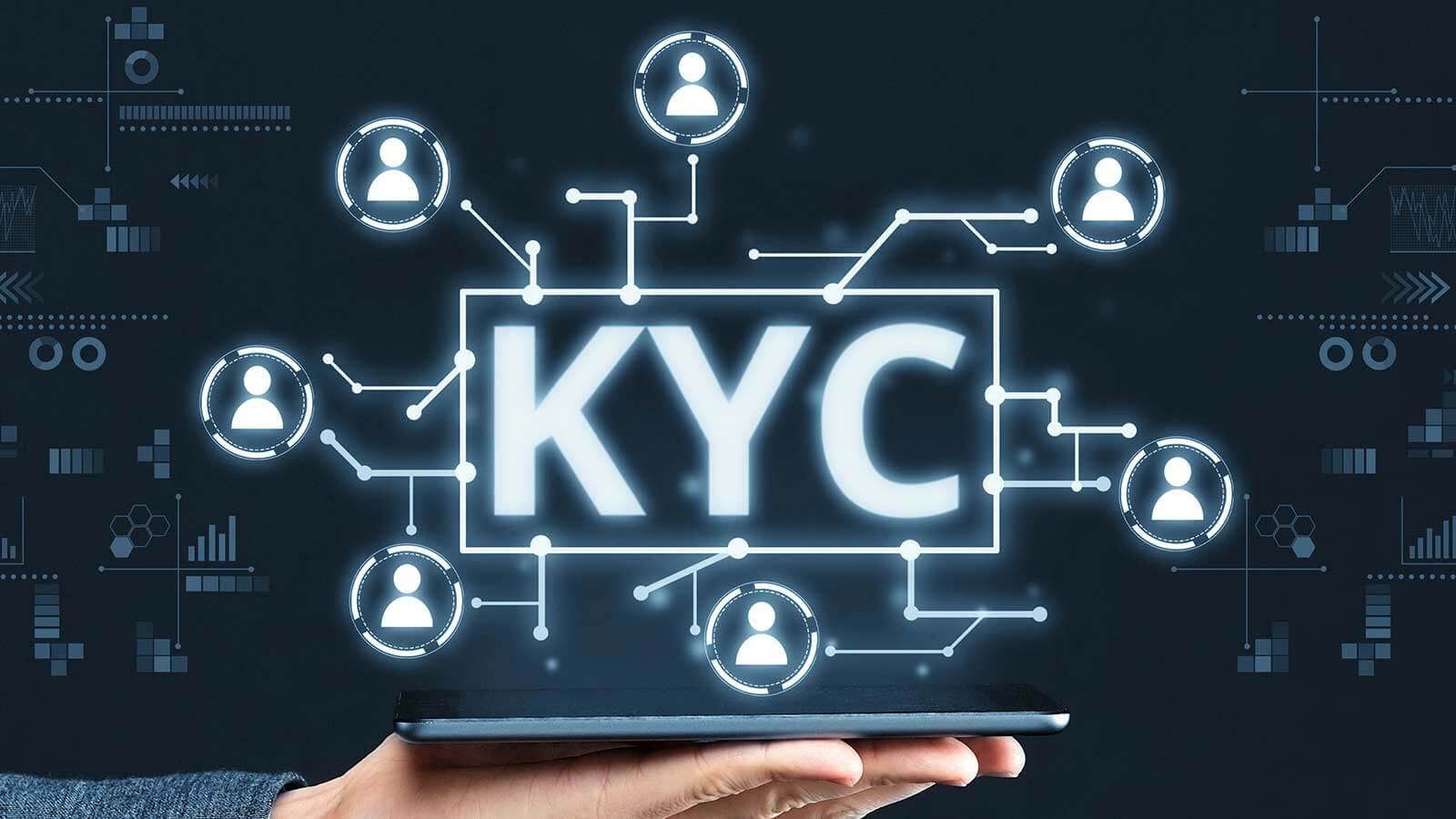 Surely Having a KYC Process Is a Good Thing?
As you can see, having a KYC process can be a good thing. Casino sites that don't have these steps may be deemed unregulated, dodgy, blacklisted, or rogue casinos. However, this is only true when you play at FIAT casinos. Obviously, if you're depositing with cryptocurrencies, it isn't always possible for you to verify your identity and payments in such a way. Therefore, it is rather common for crypto casinos to not have a KYC process or at least have one which is not as intensive or invasive. As many crypto players choose to play for anonymity reasons anyway, this just makes sense.
Why Might You Choose Not to Use KYC?
There are a few good reasons why KYC processes can hinder crypto gamblers and why players may prefer not to have to jump through these loopholes. Reasons for avoiding the KYC process and why casinos with no KYC setup are ideal include the following:
Anonymity
Playing at no KYC casinos enables you to keep your gambling habits private. Many crypto players favor the anonymity that crypto gambling provides, and having a KYC step would negate that. Therefore, if anonymity is important to you, playing at a No KYC casino is ideal.
Gambling in a Country Where It Is Illegal
Not everybody lives in a country where gambling online (or gambling in general) is legal. If you don't, you'll naturally want to avoid being caught out by the authorities. Crypto gambling again provides that anonymity, but having a KYC process would see you hand over personal details, which could (but shouldn't) be handed over to the authorities. A No KYC casino eliminates this problem, allowing those in countries where gambling is illegal to play in a risk-free environment.
Using VPNs
Some players may wish to use VPNs, and we've got an entire article detailing why that can be beneficial. Not all casinos allow VPNs, though. Those that do will often have no KYC process in place. Using a VPN masks your location and identity. Therefore, if you want to use VPNs, choosing to play at no KYC casinos is the way to go.
No KYC May Mean No Sign-Up Process
In some cases, No KYC casinos may not require you to sign-up. After all, the entire point of no KYC casinos is to stay off the grid, so to speak, and not have to hand out information that you may not necessarily want to give. Therefore, it is not uncommon for no KYC casinos to skip the registration step entirely, simply allowing you to play at so-called no-account casinos or no-registration casinos as you see fit.
Join Top No KYC Crypto Casinos Today
As discussed, there are ample perks to playing at No KYC crypto casinos, and just because a casino doesn't have a KYC process doesn't necessarily make it a rogue casino. If you want to get started at safe, trusted, and secure No KYC casinos, you needn't look further than the top and recommended sites featured on this page, all of which have won our seal of approval.
No KYC Casino FAQs
Are no KYC casinos safe?
Assuming you play at one of our recommended sites, then yes. If a casino is still licensed and regulated, then having no KYC process shouldn't necessarily mark it out as a bad casino.
What are restricted KYC casinos?
These are online casinos where you may have to provide some details (such as at sign-up) but aren't required to provide the full-on array of documentation normally associated with a KYC process.
How do I verify KYC details when I deposit with cryptos?
Technically, you've already done that via the blockchain. While you can't verify your proof of payment (well, technically, anyway), the casino may still ask you for identity verification. Most don't, though.
Can I withdraw my winnings at No KYC casinos?
Yes. There are still wagering requirements, withdrawal caps and so on, but the KYC requirements have merely been removed.
What if I don't complete a KYC process?
If you're playing at a casino that demands it and you refuse to do it, they can refuse to process your withdrawals. For this reason, No KYC casinos have much to offer players who want to remain anonymous.