Play at the Best New Zealand Bitcoin Casinos
New Zealand is a country where the gambling laws are straightforward unless you want to bet online. While most forms of gambling have been legal for nigh on 200 years, online betting (admittedly, it hasn't been around that long) isn't. However, we feel we should clarify something here. Betting at New Zealand-based online casinos is illegal. Betting at sites based offshore isn't. Therefore, cryptocurrency and Bitcoin casinos for New Zealand players are fully within the law. That is just as well because we've got plenty that we want to introduce you to right here.
Join Our Top New Zealand Bitcoin Casinos Today
Can New Zealanders Bet with Bitcoin?
As touched on, New Zealanders are entitled to bet online with Bitcoin. However, they are expected to visit an offshore site to do it. What this means is that they must venture to a crypto casino that is not based in New Zealand. That's easy enough, as there aren't many of those located in the country in the first place.
In terms of betting with cryptocurrencies or FIAT currencies, the Department of Internal Affairs in New Zealand makes no differentiation between the two. New Zealanders are free to bet with Bitcoin or NZD, provided it is offshore betting.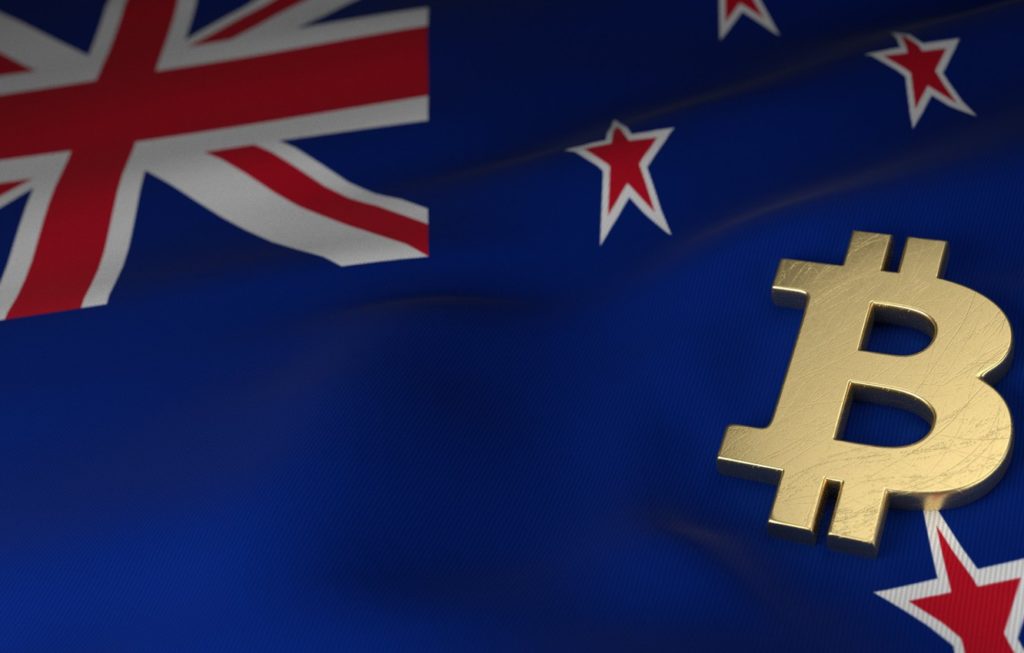 New Zealand Casinos Accepting Cryptocurrencies
Not all New Zealand-facing casinos accept cryptocurrencies, but those that do will usually offer BTC as an option. Bitcoin casinos in New Zealand may offer all manner of games, ranging from slots to live dealer titles, perhaps even sports betting. It really does depend on where you choose to plant your flag. Fortunately, we've got the reasons why you may want to do that and a top selection of NZ BTC casinos for you to check out right here.
Why Play at New Zealand Bitcoin Casinos?
New Zealanders who are looking for a reason to bet with Bitcoin need to wonder no more. Here are three top reasons for betting with Bitcoin online today.
It Is Not Illegal
New Zealand has not banned cryptocurrencies, and it doesn't mind its residents betting on online gambling sites if those sites aren't based in New Zealand. That's a great combination and one that is easy for New Zealanders to get to grips with. You are free to bet with BTC to your heart's content.
Not All Casinos Accept NZD
While most internet casinos accept USD and other mainstream FIAT currencies, not all of them accept New Zealand dollars. The population is quite small, so many casinos don't consider it worth it. However, many do accept Bitcoin. You're likely to find BTC betting a lot easier in New Zealand than swapping over to an alternative FIAT currency. It'll be cheaper than paying conversion fees and losing out to exchange rates, too.
Most Crypto Casinos Accept New Zealanders
You shouldn't need to look too hard to locate crypto casinos that accept New Zealanders. Most of the major sites out there do, and this gives New Zealanders a wealth of choices. We can't say that the same choices would be available for FIAT casinos.
Play at Our Recommended New Zealand BTC Casino Sites
As we've said, there are plenty of online casinos accepting New Zealanders who want to bet with Bitcoin and wager with cryptocurrencies. You really don't have to look very far. However, if you want a heads up on finding the ideal casino or Kiwis, then don't hesitate to check our NZ Bitcoin casino reviews. Our impartial reviews will tell you everything you need to know about crypto casinos for New Zealanders.
FAQs: Your New Zealand Bitcoin Casino Questions Answered
Before betting with Bitcoin at crypto casinos, be sure to take a quick look at this brief FAQ guide to ensure that you're clear on everything.
Is Bitcoin legal in New Zealand?
New Zealand is one of the most cryptocurrency-friendly nations in the world. You can expect to use Bitcoin how you see fit, although we must stress that BTC is not legal tender in the Pacific country.
Is online gambling legal in New Zealand?
That depends. For the most part – yes. However, New Zealand has specifically stated that if its population wants to bet at offshore casinos, the Department of Internal Affairs isn't going to stop them. In short, it isn't legal, but there are no punishments in place for doing so.
Can New Zealanders players claim BTC bonuses at crypto casinos?
We don't see why they wouldn't be able to claim BTC bonuses. Any top casino that accepts New Zealanders and carries Bitcoin bonuses should allow members to claim them. None of our top and recommended BTC casinos prohibit New Zealanders from claiming bonuses.