Introducing Belatra – Belarus' Primary Software Provider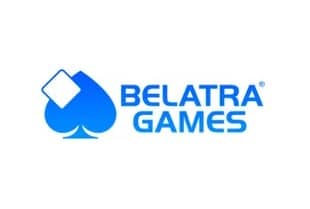 Belatra is one of the few casino software providers based out of Belarus. Of course, with gambling in that country limited, Belatra has had to look outside of its homeland to find a market to cater to. Unsurprisingly, Belatra dishes out games to players worldwide, even as far afield as the USA and Latin America. However, it predominantly features at casinos catering to players in Russia, the Czech Republic, and Ukraine.
Belatra was quick to jump on the crypto gambling bandwagon, so it won't surprise you to learn that many of this developer's games can be found at cryptocurrency casinos. If you want to try your hand at those, you've come to the right place. Allow us to introduce you to some of the best Belatra casinos and games below. They include:
Join Our Top Belatra Casinos Today
Who Are Belatra?
Belatra first appeared in 1993, when they began developing slot cabinets and electronic video poker and roulette games for land-based gambling properties. As the Belarussian government started to turn its back on legal gambling, Belatra was fast to dip its toe in new markets. With online casino gambling gaining in popularity, the decision was a simple one.
Belatra currently caters to players in neighboring Eastern European countries (for the most part), but since 2010, they have begun to target players at US and Latin American-facing casinos. This expansion has seen a growing portfolio emerge. However, despite that, the quality and availability of its games mean that Belatra remains only a mid-ranking developer of casino games on the world stage.
Belatra Has Multiple Game Genres Covered
Belatra is not limited to developing slots, although, admittedly, they do form the largest share of its gaming collection. Alongside slot machines, Belatra has produced a handful of basic RNG table games and video poker titles.
Belatra's games are not renowned for being overly extensive. They feature rather primitive graphics, and the features you can find in them are standard – free spins, scatters, wilds, click-and-win bonuses, and the usual suspects. Most of the themes are standard, too, with fantasy, historical and luck-themed slots aplenty gracing their collection. Many of Belatra's slots feature low to medium volatility, the prizes are petite, and the wagering ranges involved aren't likely to bust your bank balance. This makes them great entry-level slots for first-timers.
Belatra's Top Crypto Casino Games
Belatra's games can be found at cryptocurrency casinos, and in some cases, you can actively wager on them using cryptocurrencies. Some of the more notable slots featuring in their collection (that are readily available at crypto casinos) include:
Dracula Riches
Book of Doom
Africa Gold 2
Piggy Bank
Jingle Bells
FAQS: We Answer Your Belatra Slot Questions
Are Belatra's Games Crypto-Friendly?
That depends on the cryptocurrency casino you join. While Belatra has made it possible to use cryptos to wager on their games, not all online casinos permit this. Some still convert crypto deposits into FIAT for gameplay.
What Sort of RTP Rates Do Belatra's Games Have?
The RTP rate averages from 96% to 97% in mainstream and popular slots. In some games, it may drip to 95% or as low as 94%. Naturally, these titles are less popular with slot players.
How Much Can I Win Playing Belatra's Slots?
Belatra hasn't got major progressive prizes in its games. However, some of its medium volatile slots (like Africa Gold 2) can deliver non-progressive wins worth up to 50,000x a stake.