FunFair Brings Excitement to the Slot World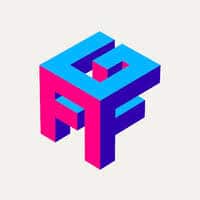 FunFair is a relatively new casino software provider that aims its services at the younger crowd in the online casino world. For the most part, the developer focuses intently on slot machines. Many of these titles have multiplier elements woven into their design, which naturally appeals to their target audience.
However, there is a fly in the ointment relating to the future of this provider. We'll explain that, and of course, there's a lot more to uncover about FunFair Games. Join us as we explore what this developer can offer the crowd. If you want to try your hand at younger, hipper games, then see what else FunFair Games offers in the rest of our review.
Join Our Top FunFair Games Casinos Today
Who Is FunFair Games?
FunFair Games hasn't been around for a particularly long time. Given that, it may be surprising to learn that FunFair isn't destined to be called that much longer. Launched in 2021, the company was predominantly funded by FunFair Technologies, its parent company. However, owing to lackluster results, it pulled its funding in late 2022.
The good news is that FunFair Games, or rather, its array of games and skilled developers behind them, will continue to exist in the form of European Gaming. The rebrand officially took place in the early part of 2023, but like everything, these things take time. Many online casinos are still listing the titles as being developed by FunFair.
Effectively, the rebrand hasn't changed a thing for the company. They don't seem to be heading off in a new direction and seem committed to producing games for a younger demographic. Whether this will be a success under its new ownership and backers remains to be seen. However, you can still find FunFair games right now, so let's explore what they have to offer next.
Games Designed for a Younger Crowd
FunFair has always aimed its services at betters from the younger Millennials and Generation Z groups. Some might argue that this didn't work too well for them, given the buyout and rebranding. However, the newest games released by this provider seem to continue that trend.
Underneath the glossy paint jobs are titles that aim to be highly casual. They don't just focus on slots, with crash games, arcade titles, game show releases, and table games also found in their small-scale library. Slots do form the lion's share of FunFair Games' titles, though. Table games tend to focus on casino classics, such as blackjack and roulette.
Now known as European Gaming, the brand heavily weaves multiplier aspects into its games. There isn't much in the way of an arsenal, but the games they do provide are typically active in the blockchain. Therefore, crash games – which are specialized for crypto stakes – tend to appear.
One of the biggest hiccups surrounding FunFair's games is a lack of an audience. While they do appear at selected crypto casinos, they aren't carried by any major open gaming platforms or game aggregation options. Therefore, their market exposure is a touch on the light side. With new ownership and a glossy new name and brand, perhaps that is about to change.
FunFair's Top Crypto Casino Games
Admittedly, FunFair (European Gaming) doesn't have an immense wealth of games in its library. However, among the titles that it does support and some rather exciting slots. Most are relatively basic, but they do combine that multiplier aspect, which makes this brand's games so unique. Below, you'll find our recommendations on top options to consider.
Hugo: Up and Away
Bounty on the High Seas
The Wheel of Steal
Grab Yer Booty!
FAQS: We Answer Your FunFair Questions
Are FunFair's games crypto-friendly?
Absolutely. In fact, FunFair has not only produced games which are crypto-friendly, but some are specialized for crypto stakes. For instance, crash games are almost always associated with these options, and this brand does produce those titles.
Can I trust FunFair Games' titles?
Yes. FunFair Games' titles are Provably Fair and mostly run on the blockchain, so you can check their results for fairness and random outcomes yourself. This is nothing less than we'd expect from crypto-friendly games.
Why can't I find FunFair games at casinos anymore?
You probably still can find them. They are almost certainly still supported at the casinos that used to house them. However, the casinos may now use the new brand name and logo. Therefore, look for games from European Gaming to find your beloved titles.