Rocket Crash Games Guide – Best Bitcoin Rocket Crash Games
If you are a veteran crypto gambler, you likely know all about crash gambling. For those few uninformed readers, the concept behind this gaming genre originated in the blockchain sphere, revolving around the notion of the price volatility of cryptocurrencies. The idea here is that the value of cryptos can rise dramatically, but it can also plummet at any point. Hence, the goal here is to cash out before a crash occurs. The longer you stay in the round, the higher your risk of losing your bet grows, but with that, the reward in play also continuously rises.
What Are Rocket Crash Games?
These are nothing more than your regular ole crash games, where rockets are the theme utilized to illustrate the rising price of cryptos. In other products from this genre, developers use other visual motifs like planes, dragons, spaceman characters, and what have you.
In essence, these are traditional crypto crash gambling choices with a rocket twist.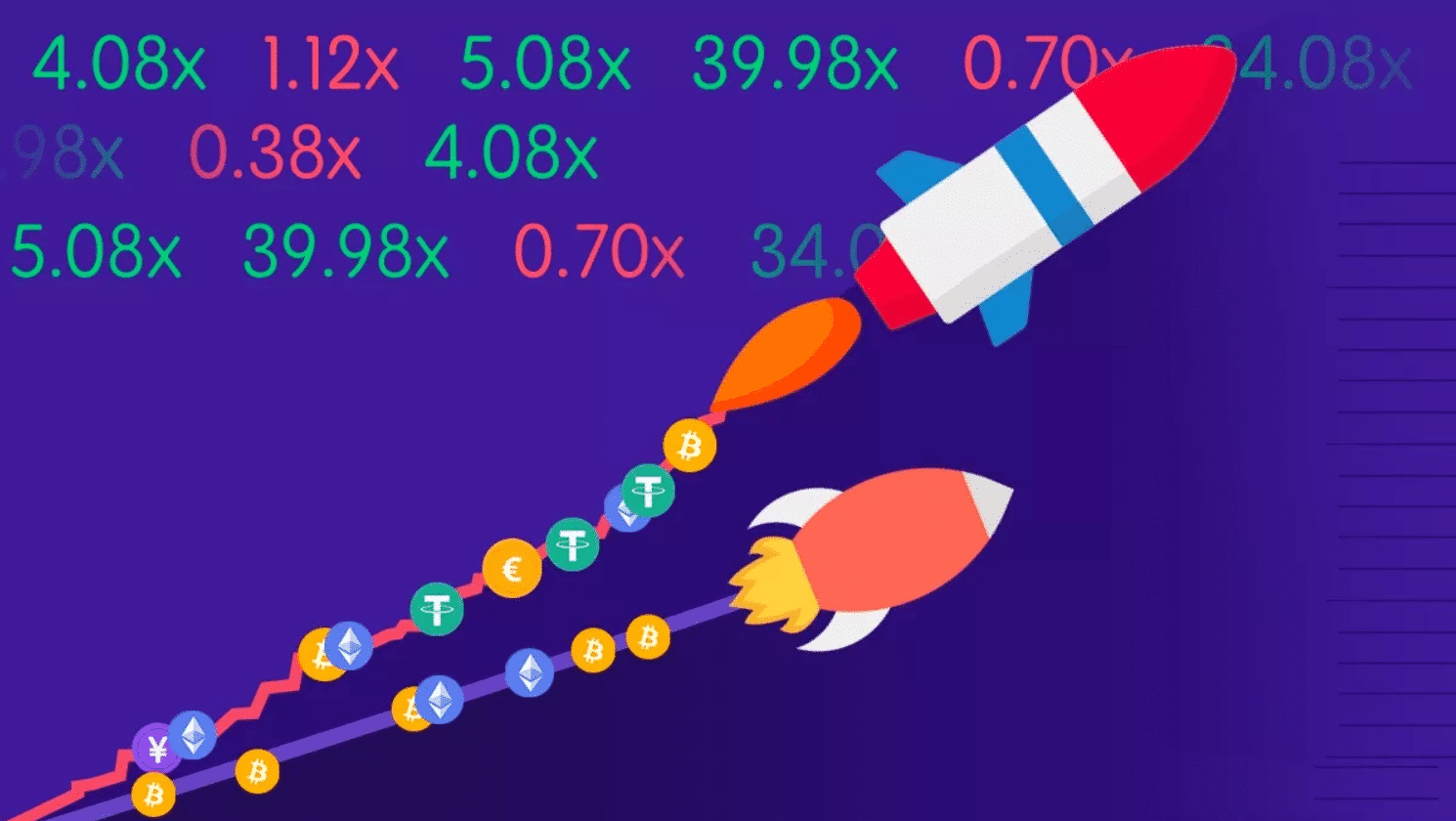 Our Top Recommended Rocket Crash Games
The ones we fancy the most are:
The Rocket Run Game at Rocket.Run
Elbet's Rocketman
Rich Rocket Game by Lucky Elephant
Blazing Rocket from Evona
How We Pick the Best Rocket Crash Games
The top three things we look for are:
Decent winning probability.
Engaging presentation.
Robust auto-play functions.
The last one is super crucial for most veterans because they know there is nothing they can do to better their winning odds via standard gameplay. So they like setting their session parameters and letting their chosen rocket crash game do its thing.
Which Crypto Casino Has the Best Bonuses for Playing Rocket Crash Games?
As you probably know, crypto casinos frequently change their promo deals. Consequently, it is hard to pinpoint the best rocket crash bonuses, as by the time this page finds you, the ones we choose to list could have gotten removed. Or other platforms may have listed better ones by then.
To not leave you hanging here, the ones we thought were the most lucrative when we wrote this article were up at Stake.com, CoinSlotty, Fresh Casino, and BC.Game. These four hubs listed lucrative sign-up promotions at writing, whose free-play funds can get used on rocket crash gaming.
Which Rocket Game Has the Best/Highest RTP?
As a rule of thumb, the majority of Bitcoin casinos list a meager 1% house edge for their site-specific rocket crash games. Therefore, these should almost always be a player's top choice if you are only looking to stay out of the red and end your sessions with a little more in your pockets than before you sat to play.
Regarding third-party options, meaning picks with more visual flare than their proprietary counterparts, Elbet's Rocketman is our main go-to, as it has an RTP of 97.5%. That is the highest we have seen for a provider-made rocket crash game. Other viable alternatives from this class include BGaming's Space XY (97% RTP) and Rocket Bang from Barbara Bang (97%).
Can You Play Rocket Games with Different Crypto Coins?
Naturally, you can. You can wager on rocket crash games using any digital coin your chosen crypto casino offering this entertainment form allows. There should be zero issues on this front.
How Does the Gameplay Work with Rocket Crash Games?
In virtually all rocket crash games, the gameplay mechanics are super similar. As explained above, there is little difference in how these products function.
How to Play
Each round starts with you choosing a wager size. Then you hit the button that initiates the rocket's upwards trajectory. After that happens, the missile begins moving up a graph or on an outer space graphic, with you getting the option to cash out at any point before the projectile explodes.
How to Bet
All you must do to set your stake is click the bet-adjuster button inside your chosen rocket crash game and pick a wager amount for the given selection. If you prefer auto-play, you can navigate to that distinct function and adjust your gaming limits there.
What Are the Key Features of Rocket Crash Games?
Simplistic gameplay and rudimentary visuals are the chief distinctions of most rocket crash games. There is not much more to say about them. Almost none of them have bonus features, and they rely on their low house edges and elementary game mechanics to lure players.
Do Any Strategies Work with Rocket Crash to Increase Winning Chances?
The only applicable tactic that can increase one's odds of attaining long-term profits in rocket crash gambling is cashing out as soon as the rocket takes flight. Note that, at this point, the chances of the rocket crashing and burning are lowest in the round. That means that the win potential is highest. Yes, the reward gathered at this stage is super low, but remember the risk-reward ratio and that slow and steady wins the race in gambling sessions.
Why Is Rocket Crash Better Compared to Other Crash Games?
It is really not. In truth, generally, titles from this sub-category only differ from their other crash siblings in presentation and not much else. Thus, selecting them over other crash choices is only a matter of gambler preference.
Do Rocket Crash Games Perform Well on Mobile Phones?
Yes, of course. In fact, given their lightweight nature, they will probably run faster and smoother than most slots on smartphones and tablets.
Are All Rocket Games Provably Fair?
No. Proprietary ones, like those featured on Rocket.run and Rocketpot, are. But many third-party picks like Rocketman from Elbet are not. Though, regarding brand-name provider-made choices, these rarely have provably fair verifiers. Their randomness gets checked by independent agencies working with the operator that hosts them. Or ones partnered with its licensor.
Can You Play Any Rocket Games for Free?
Yes. Almost all interactive gaming platforms allow demo play for the software-powered products they house. Though, this is not always the case. When it comes to proprietary provably fair options, the chances of you enjoying rocket crash test runs on our featured crypto casinos are 50/50. Some of our listed hubs allow fun-credit play, but many don't.
Video of Rocket Gameplay
Summary
If you are into no-fuss gameplay with an almost 50/50 winning probability and rockets, then rocket crash games are the thing for you. Most proprietary options have a 1% house edge, and ones from third-party providers with more dynamic presentations feature operator advantages in the 3% range, which is better than 95% of slots out there. If that sounds attractive, head over to one of our listed top rocket crash game sites and test your luck on these products today.