The Five Most Popular Online Scratch Card Games
22/04/2023
|
Categories:
Gambling Guides
|
Published by:
BTCGOSU
|
Last updated: 22/04/2023
Lotteries are probably the most established form of gambling around the globe. Instant lotto tickets, known as scratchers or scratch-and-win games, also fall into this category, and you would be hard-pressed to find someone that has not bought them at the mall, a gas station, or a supermarket to test their luck within seconds of their purchase of them.
Scratch cards, in the iteration we know them today, began popping up in the late 1980s, primarily thanks to two inventions. The first was an algorithm that could create instant lotto tickets (the random symbol combos) invented by American computer scientist John Koza in 1974. And the second major development that led to this gambling form going mainstream was a safe water-based coating that Jerome Greenfield, an adhesive specialist, came up with, one that can get scratched off with ease but remains resistant to standard abrasions.
Though many view these games as harmless fun, in the US, tickets worth anywhere between $20 and $50 get sold apiece, and they contend for prize pools worth millions. In the online sphere, these gaming products started to gain traction around 2010. That was a time when online casinos primarily used Flash. Today, no gambling site lobby is complete without a few virtual scratchers, and in essence, the gameplay of these products only slightly differs from the one in rudimentary 3×3 or 5×5 slots. Some even have bonus rounds. And below, we list what, according to the latest stats, are the most played ones in Europe.
King Kong Cash
Blueprint Gaming is an online software casino developer whose popularity has somewhat dropped in recent years. It got incorporated in March 2001 in Atlanta, Georgia. Yet, not it operates from the UK, part of Germany's Gauselmann Group. The King Kong Cash Scratcher is the sophomore entry in Blueprint's King Kong Cash series, which contains six games. The franchise began in May 2016 with the release of the original King Kong Cash slot, a low-to-medium variance spinner with an RTP of 95.8%. Five months after its release, Blueprint followed it up with a scratch card version, boasting a low variance, an RTP of 95%, and a max win of x10,000.
The visuals are on par with its corresponding slot, if not better, and the card in play here has three separate gaming areas, each supplying you with a different chance to grab a reward. The gameplay in the King Kong Cash Scratch Card revolves around scratching off rows of bananas. If the numberer uncovered is higher than those Kong has, you take home a prize. And in the Barrel Bonus, you can snag a progressive jackpot, which makes this title extra alluring.
The Fishing Frenzy Scratch Card
Here is another addition to a famed Blueprint Gaming series, another internet slot turned online scratcher. The original Fishin' Frenzy game, developed by Reel Time Gaming, debuted in September 2014 as a low-to-medium variance spinner with an RTP of 96.12%. It has a Megaways version and a jackpot one, on top of several other sequels.
The scratch card iteration got unleashed precisely five years after the release of the initial product in this franchise, and it was a low-variance instant lotto game with an RTP of 80%. It features three cards and a Reel of Fortune wheel bonus mode. Plus, a Catch of the Day round where sixteen windows spin, awarding cash multipliers.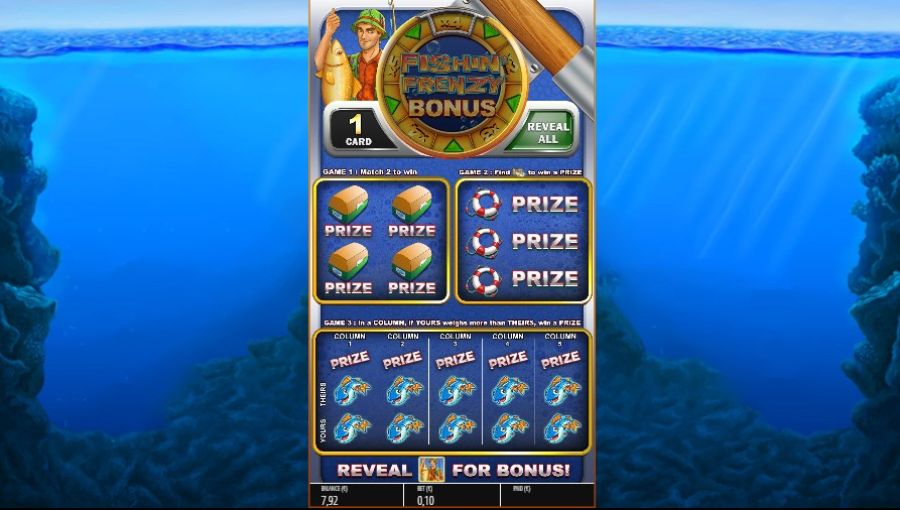 Gold Rush Scratch
We have reviewed multiple Hacksaw Gaming slots. In those analysis articles, we have often pointed out that the bread-and-butter of this provider consists of mainly developing internet scratchers. Gold Rush, first distributed in September 2018, is a prime example of an authentic scratch card game that does not seek to bring a higher level of interactivity than what this gaming genre by default can offer.
Like in most regular instant lotto tickets, you get the max winning amount ($10,000) of the game listed at the top, and by moving your cursor around and pressing the left touchpad/mouse button, you uncover what symbols the 4×2 grid holds. Above this layout, lay the two winning numbers, and you need to match them both to win the main prize. But getting one on your ticket leads to a consolation reward. Gold Rush accepts bets of $0.25 and has a theoretical return-to-player spec of 58.67%. It is ideal for fans of conventional scratch card games.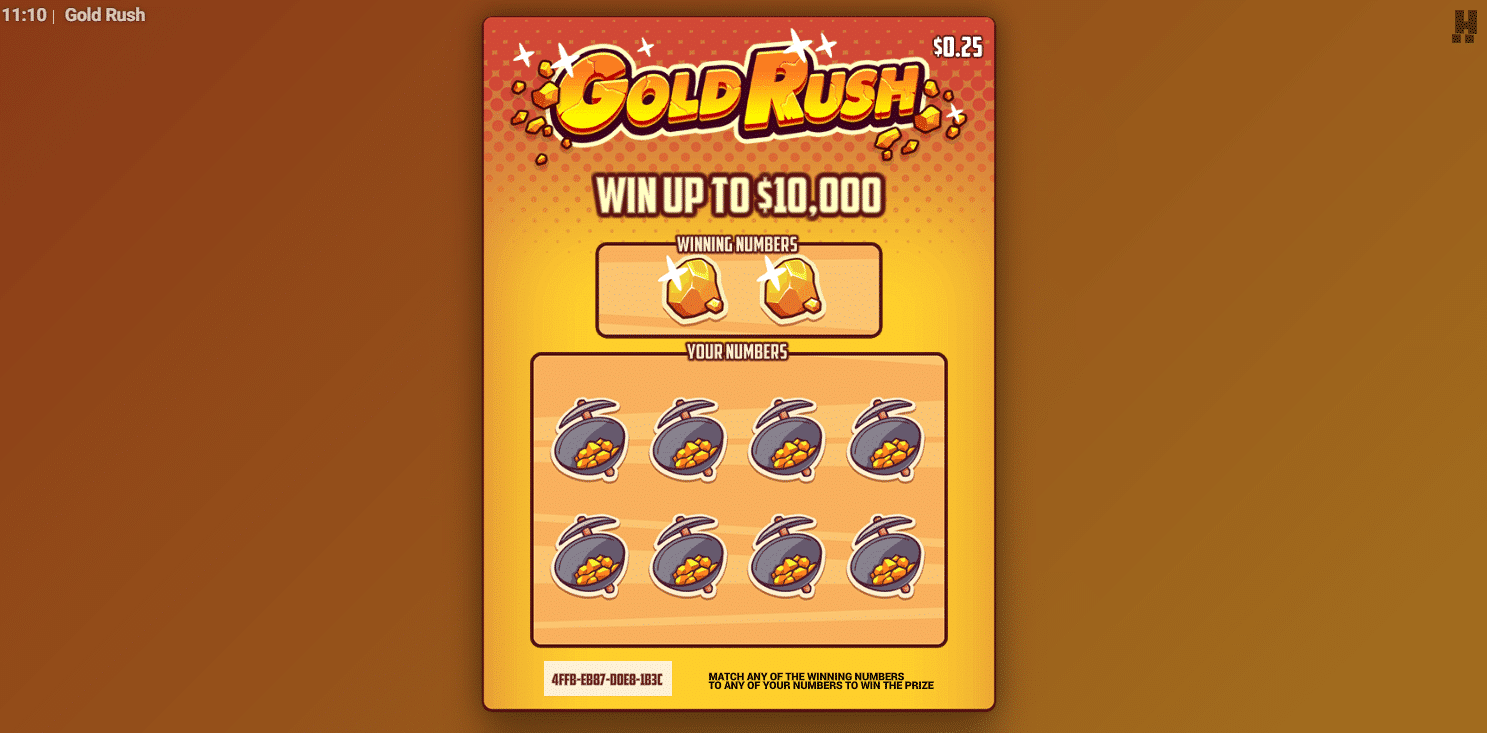 Happy Scratch
Happy Scratch is another Hacksaw Gaming invention. And one in the same vein as Gold Rush. However, the difference between these is that Happy Scratch incorporates a 3×3 setup and match-three-to-win gameplay. The max prize here is $1,000, and one ticket costs $0.1. The RTP of this Hacksaw release sits at 92.01%.
In truth, there is not much else to say here other than this virtual scratcher can also provide rewards of $200, $50, $10, $5, $1, $0.25, and $0.1. Like all Hacksaw scratchers, it has the standard auto-play functions, which allows for setting up 1,000 rounds, with loss and single-win limits.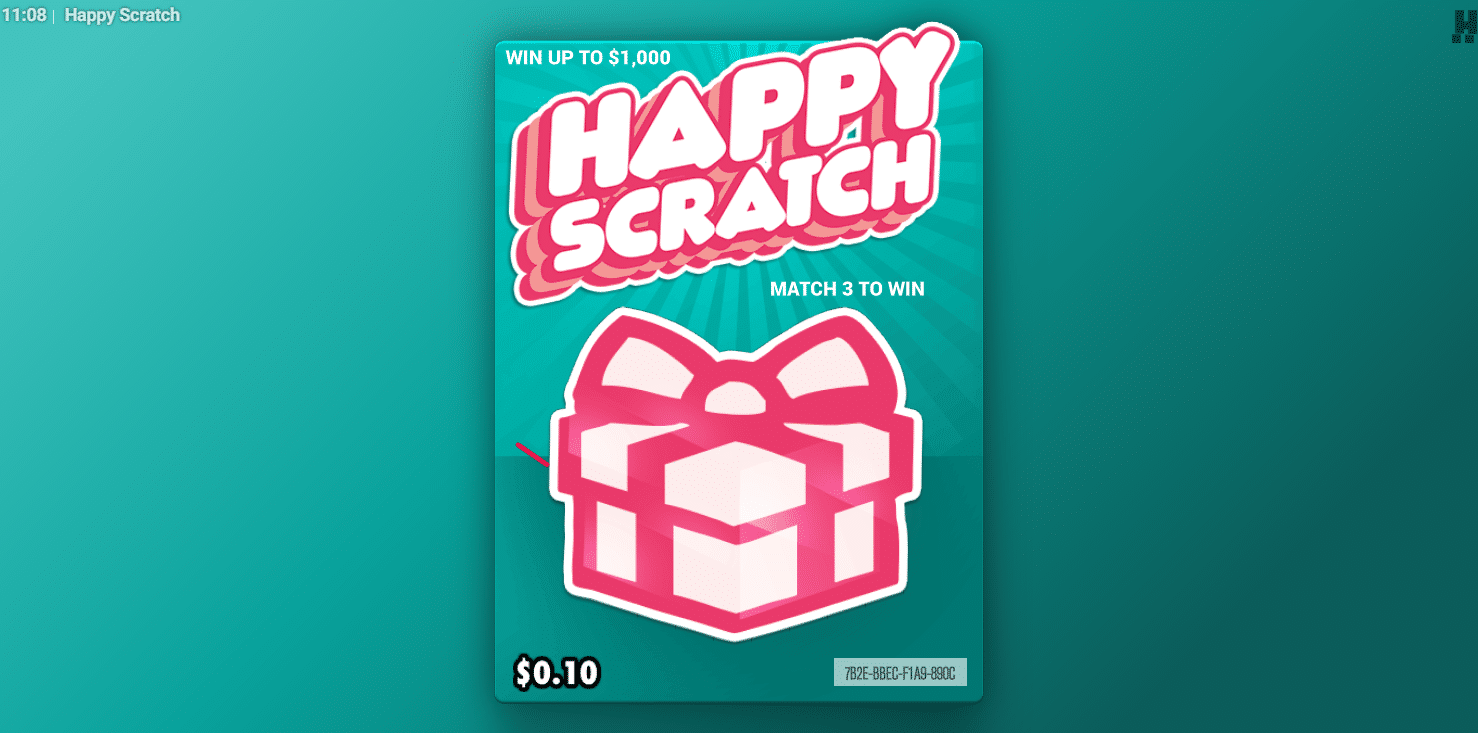 Rainbow Riches – Piles of Cash
Formerly the Scientific Games Corporation, Light & Wonder is one of the best-known casino equipment and services suppliers globally. Rainbow Riches is a slot series developed by wholly owned Light & Wonder subsidiary Barcrest. To our knowledge, more than two dozen products comprise this franchise, with Barcrest setting loose the first one in May 2009. It now looks very outdated, reminiscent of IGT's Cleopatra slot. Nonetheless, it still has a decent following, and people are still playing it.
Piles of Cash, the scratch card variant of this renowned reel spinner, landed in casino lobbies in July 2022. It implements the same visual look as its predecessor and has an identical overall feel, sans how it gets played. It has an RTP of 87.82%, a betting range of $0.05 to $10, and a max prize of x3,665. In every round of Piles of Cash, five cards are in play, implementing different gameplay mechanics, and there is a looming Cash Crop Bonus Game, where extra rewards lay. It gets triggered when three Leprechaun symbols get revealed.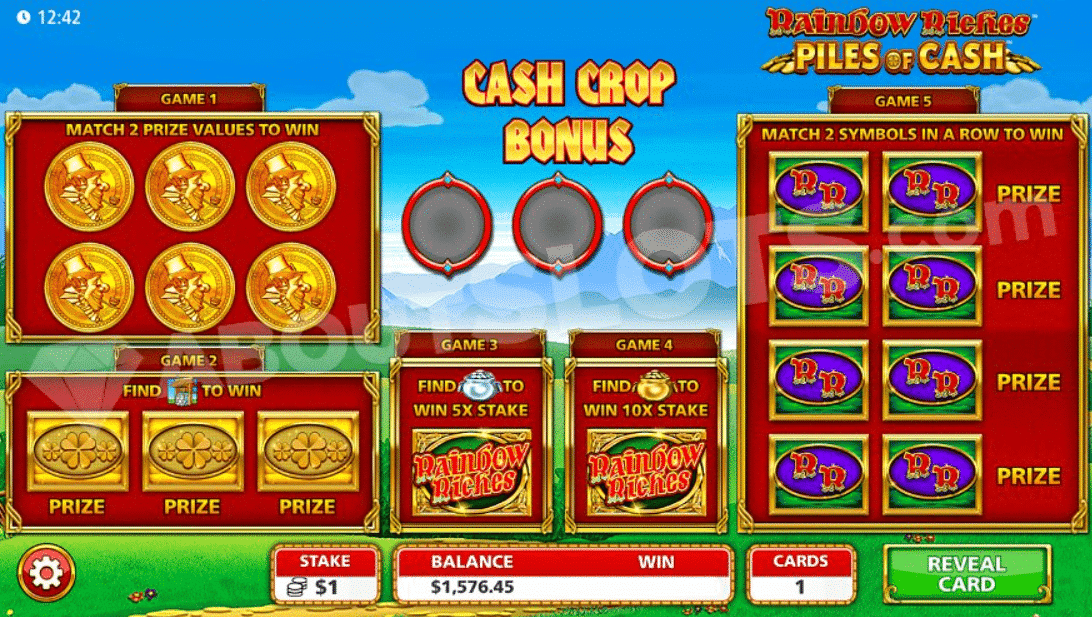 Best Bitcoin Casinos with Online Scratch Card Games
Relevant news