Roulette Games Based on Slots
20/04/2023
|
Categories:
Gambling Guides
|
Published by:
BTCGOSU
|
Last updated: 20/04/2023
You will often read that roulette is a super popular game. Now, that statement can have several meanings. Popular in what sense? Do loads of people know of roulette? Yes, they do. Do a substantial number of these play it at land-based casinos? Well, that is not exactly true. The majority of gamblers at brick-and-mortar locales gravitate towards slots and blackjack. Even top-end venues have only two or three roulette tables on their floors. Naturally, these can get enjoyed by two dozen players or more theoretically. That somewhat compensates for their low overall presence compared to card table picks. But the reality is that roulette games do not see the same level of foot traffic they once did.
Online, things stand a bit better. That is so, primarily due to the live dealer format, which has helped boost the notoriety of this gaming category and increase its player pool correspondingly. Concerning RNG wheel action, this online gaming category is doing well, establishment-wise. But not stunningly. Hence, developers are doing what they can to boost their appeal. One of the methods few providers have attempted to do this is by transferring their most famous reel spinners into the roulette genre. Of course, these products have little to do with their slot counterparts, as their gameplay is strictly roulette-based, but they share the same theme and some visual elements. In short, they are an attempt to grab or interest the same players that frequently spin reels on their linked slots. Though, the success rate for this is not magnificent.
Also, only five instances of this ever happening to our recollection exist. They get listed below, with a short analysis of each such product. Read up and decide if any of these spinner-inspired roulette products is up your alley.
Roulette Mega Moolah
Without question, Microgaming's (now Games Global) Mega Moolah is one of the most famous reel-spinning titles of all time. It has made multiple millionaires on its reels, even paying out prizes above the $20 million mark. Mega Moolah still ranks in the top one hundred most-played games in several markets seventeen years after its release. And its fame has not dwindled in the slightest, as no new contender has emerged in recent times that can compete with the progressive rewards this jackpot monster can provide.
Switch Studios is a Suffolk County (England) developer that got up and running in 2018 and is a Microgaming partner studio that got some attention with its 3D roulette game that rendered physics with 3D graphics, allowing for a lifelike experience, as the ball behavior in their release mimicked that of the one seen in real life. In January 2022, Switch Studios put out Roulette Mega Moolah, an RNG-powered roulette game with an RTP of 97.3%, a max exposure of x200, and features a progressive jackpot bonus. In truth, there are only a few Mega Moolah influences on this game, aside from it sharing the same name. But it accepts bets up to $500 and is as good as any software roulette table on the market.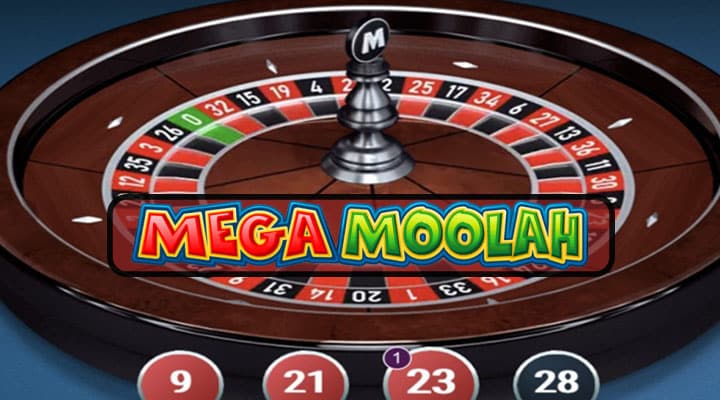 9 Pots of Gold Roulette
Gameburger Studios is another Microgaming partner that hit the interactive gaming scene in August 2019. They quickly struck gold with 9 Pots of Gold (pun intended), which appeared in online casino lobbies in March 2020. And it almost instantly became a massive hit for this provider and a slot that still sees loads of wagering action virtually everywhere. It is a medium-variance spinner with a max win of x2,000 and an RTP of 96.24% by default. Its roulette version has a high variance, a hit frequency of 48.65, and an RTP of 97.3%. Naturally, there is not much Microgaming could do regarding these specs, as this is a roulette product, but they have set the max bet at $1,000 and added a jackpot-like prize of x500.
9 Pots of Gold Roulette utilizes the same main character as its slot sibling. It also has similar win animations, performing decently well in the UK.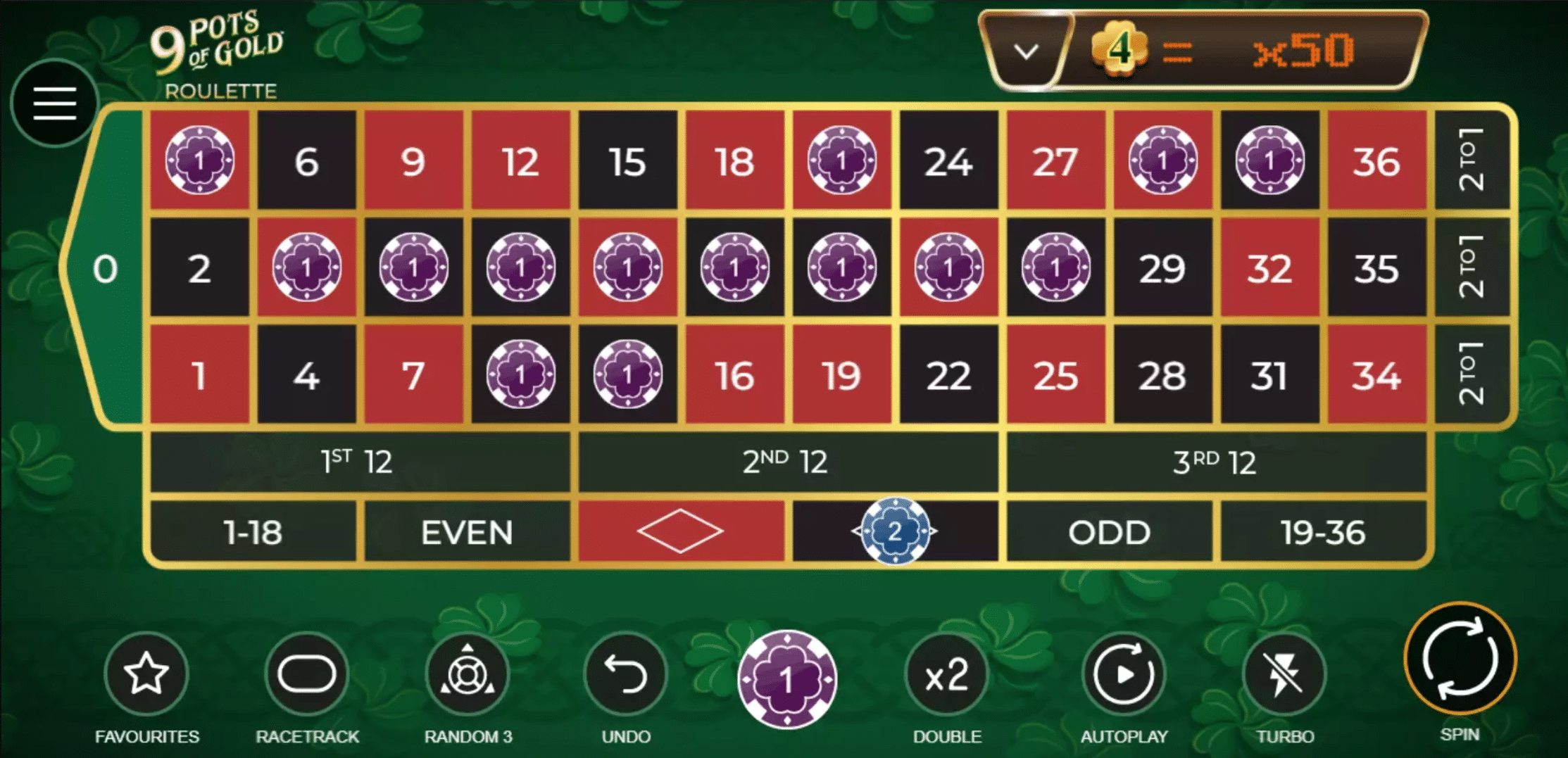 Age of the Gods: Roulette Game
Playtech is a provider of paramount importance for the growth of the online gambling sector. And their Age of the Gods slot series has dominated internet casinos' game pages for the last six years, with the first spinner from this franchise showing up online on January 2016. There are now too many additions to this series than we can count off the top of our heads. A year after the debut of the initial Age of the Gods spinner, the RNG variant of this product came out, boasting a betting range that moved from a penny to $100 and a max win of x299. It also featured a slot-like bonus game, where symbols spin on a 1×3 setup.
Interestingly, thanks to its success, Playtech, the originator of streaming casino games, unleashed a live version a year later, in March of 2023. But we are unsure if this dealer choice is still available, as we do not remember seeing it on hand at gambling sites in a while. Maybe this is our lack of perception, not the actual state of affairs.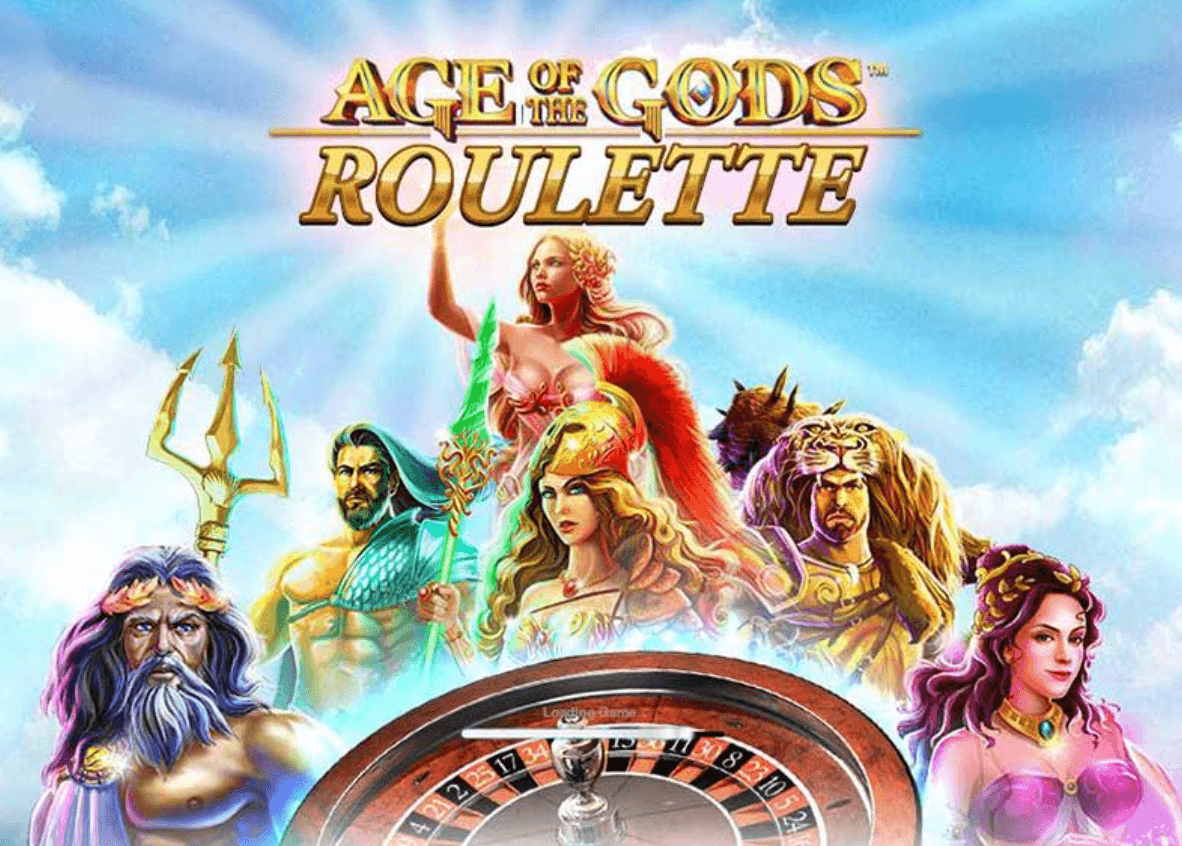 Home of Hockey European Roulette
Games Inc is a West Midlands developer that few people know about, but it has been active in this industry since 2016. They have around eighty-five games to their name, found on over one hundred and fifty gaming platforms. Their most known ones are Bjorn to be Wild, Joker Megaways, and Megaways Respins. They unleashed Home of Hockey in February 2018 as a hockey-theme slot, attempting to cater to the growing Canadian online gambler base. It implemented substitution symbols and a re-spins feature. Plus, it had 178 betways that could lead to a max prize of x10,000 on a maximum wager of $100. Not bad at all.
Games Inc decided to set loose a roulette variation of this slot in July 2021, featuring the standard European house edge of 2.7% (RTP of 97.3%) but with a betting range that allegedly goes up to $5,000 at some sites. The graphics here are nice, and nothing else comes to mind that we could note about this release, ranking as out of the ordinary.
Mike Tyson Roulette
Okay, so this one is a bit of a cheat. We say that because Inspired Gaming, the renowned UK supplier of physical gaming machines, purchased the likeness of Hall of Fame boxer Mike Tyson for use in the online gambling realm. They did release a slot featuring Iron Mike and a blackjack-themed game with him plastered all over it. However, before their spinner hit the market, Inspired Gaming churned out their Mike Tyson roulette product in September 2015. It features a Knockout bonus mode and an RTP of 94.74%.
The lowest wager one can make on this wheel game is $0.1, and the primary reason to play it is the chance to enter its bonus round, where you get to take on the boxing legend himself. Though, in our opinion, this roulette option is not worth seeking out or playing if you stumble upon it. It delivers nothing novel or exceptional. Better you stick to one of the top two listed products here or some other sector mainstays, like those from Evolution, Switch Studios, or Pragmatic Play.
Best Bitcoin Casinos with Roulette Games
Relevant news