BetFury Daily Tasks – Claim Rewards Via Natural Gameplay
14/06/2021
|
Categories:
Casino Guides
|
Published by:
BTCGOSU
|
Last updated: 14/06/2021

It seems like WOLF.BET and BetFury casino are in a continuous struggle for the top spot on our rankings of best Bitcoin casinos for new players. Many of our patrons have these two crypto casinos as their favorites. Since we have an ongoing series of articles dedicated to BetFury's many features and promotions, we have decided to present their daily tasks promo to you.
Know that this option becomes available after you reach level two in your account. That means that the tasks we will be discussing in this article are a part of the BetFury VIP program. You will have to attain the rank of Gambler or bet more than 0.1 BTC on the platform to start completing these tasks en route to prizes.
Enough of the introduction. Let us get into the meat of things and look at how the BetFury daily tasks system works and how much you can profit from it.
What Are Daily Tasks?
In short, they are rewardable gaming activities that make your experience at BetFury Bitcoin casino more exciting and pleasurable. They are pre-defined assignments listed on the daily tasks page that yield rewards upon completion. It is essential to understand that these assignments are only available at in-house games and that their associated prizes get awarded in Bitcoin.
As a reminder, BetFury's in-house gaming products are Dice, Keno, Crash, Circle, Plinko, Mines, Hi-Lo, Stairs, Limbo, and Coin Flip.
At any time, the BetFury website should have twenty to thirty available tasks for you to complete each day. When you finish each one, the site instantly credits your prize funds to your account in BTC. Furthermore, if you manage to complete all the assignments listed, you will get another reward for your thoroughness. So, total task completion is in itself a task. A countdown on the tasks page tells you how much time you have left to fulfill all the assignments listed.
The best part of completing daily tasks at BetFury crypto casino is that you can do so through your standard gameplay. Most times, you will likely be unaware that you have done something that will grant you a reward. What do we mean by that? Well, read on to find out.
Examples of Daily Tasks
At the time of writing, the daily tasks page displayed twenty-seven assignments. As mentioned, this number will vary. An example of one is playing mines forty times within 24 hours with a minimum bet of 0.00002 BTC. That will get you a reward of 0.00002 BTC. If you win once at Stairs with a maximum risk level and a minimum bet of 0.0002 BTC, you will get a bonus prize of 0.00004 BTC.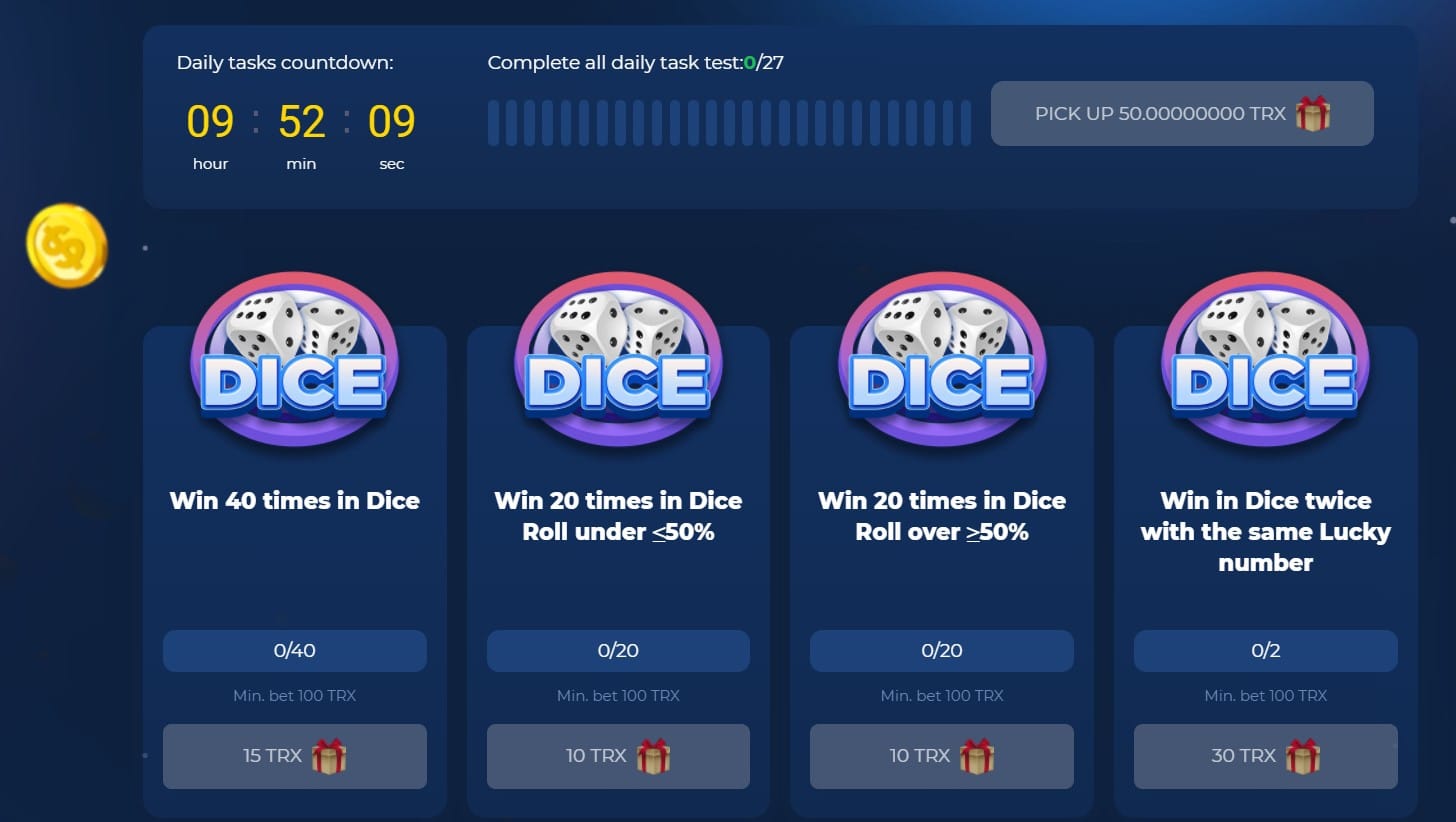 Not all in-house products will be available for task completion each day. If you open the site and see that your favorite BetFury game is missing from the tasks list, it is best to check in again the following day. It is super rare that a game is missing for an extended period from this list. When we were writing this article, Coin Flip and Limbo were the only titles absent.
Relevant news